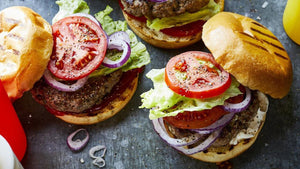 Burgers...We Just Can't Get Enough
The burger. Grilled, juicy meat, toasted buns, and all the delicious condiments you can think of in-between. This simple but delectable dish has travelled all the way from Europe to find its permanent home as one of the cornerstones of American cuisine.
Who knew that the course of culinary history would change once the Hamburg Steak, which originated in Germany, was put between two pieces of bread?
By the 1950's diners became the social scene for teens to hangout after class or on weekends and enjoy great food. What was on the menu? Burgers! Add a strawberry shake and fries and you had a delicious date night, or late night meal. 
Vintage restaurants such as Mr.S Hamburger Chain, that was once located in New Jersey, offered their patrons this simple, but classic dish for just $0.79, a far cry from the average hamburger meal ranging from $6-11 per order today. 
Let's take a look at how this simple recipe has withstood the test of time and has evolved in its taste and complexity as it's traveled all over the country.
The Classic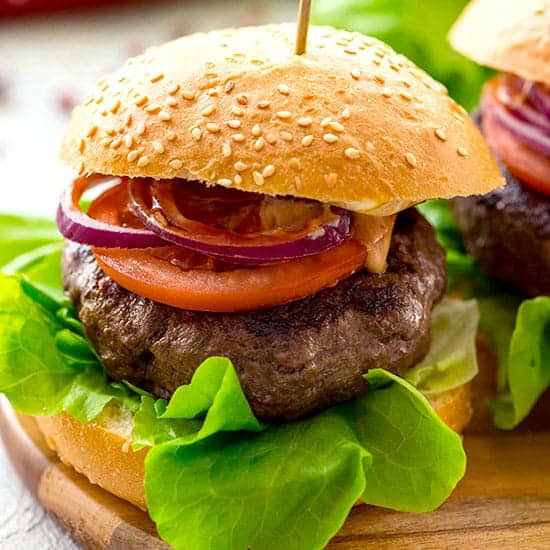 A grilled bun, seared ground Chuck, lettuce, tomatoes, pickles, onions and sauce are all you need to create this simple but genius masterpiece we call The Classic Hamburger.
Combined with a soda or shake and a side order of fries, these simple ingredients are often the hallmarks of an eatery and can define the culture and reputation of the neighborhood in which it is located.
Take the classic cheeseburger from J.G Melon in Brooklyn, New York. This restaurant's reputation is built upon simplicity, authenticity and loyalty to its customers, all grilled into one grilled, juicy, savory burger.
The Slider
What usually comes to mind when you think of a slider is 'mini burger,' but that couldn't be further from the truth. This American favorite was invented by the burger chain White Castle in the 1920's and has soared in it's popularity and style ever since.
The difference between a regular burger and a slider is not only in their size, but the method in which they are cooked.
Instead of grilling the meat, it is steamed on top of a sheet of diced or grilled onions, smothered in cheese and relish, then served on a steamed bun.
This dish earned its namesake because the waitress would "slide" the burger on a plate, down the counter to the customer who ordered it. Catchy, right? We thought so, too.
The Veggie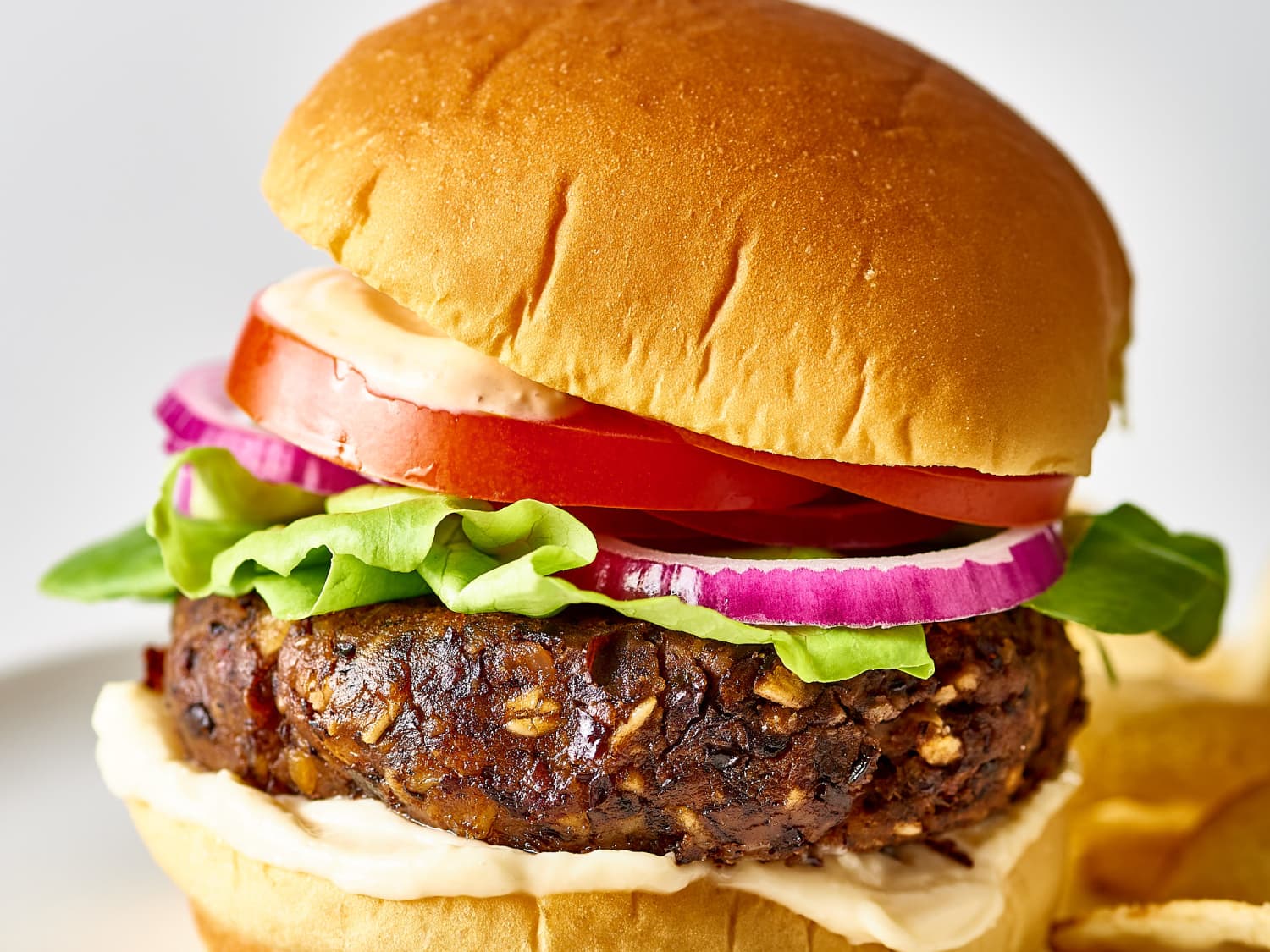 The most recent addition to our list, is the veggie burger. Even though the first veggie burger was created in 1982, by Gregory Sams, recent years have shown an increase in the demand for healthier food options, including healthy burgers.
This is a testament to the necessity of the burger on the American menu, especially our taste buds.
Burgers are more than food, they are part of a longstanding social pastime that involves good food and good company, and no one wants to be left out no matter what your dietary needs. Ever been invited for ice cream when you're lactose intolerant? Believe me, it's not fun.
A 15 year study shows a 300% increase in U.S consumers who follow a plant based diet. That's an estimated 9.6 million people in the U.S. Which means a wide open market for healthy burger options.
The veggie burger is made with a mix of almost any non-meat item, including: soybeans, mushrooms, black beans, grains and seeds.
Place on a skillet over medium heat, and essentially cook it like a classic burger. Serve it with your favorite condiments and sides and you'll have a your favorite dish with a healthy twist.
The Double
Last, but certainly not least, we have the double cheeseburger. This highly coveted menu item is a must-have for any fast food chain, or at-home cookout. 
This gem was first introduced in 1949 by Bob's Big Boy. It has all of the main ingredients as the classic, with one main exception being the bun in the middle of the burger.
This is not a requirement, but restaurants choose to do this because it soaks up the extra juices without removing the flavor. So you get double the burger and double the satisfaction.
Your brand and digital presence are the best investments you can make in your business. And with our Web Based Menu hosting service, we take care of it for you. We build a custom web based menu for your restaurant!
All for less than $20 a month.
Simply upload your menu, logo, and images and we take care of the rest. Sign up today at The Foody Gram.
Written By Beatrix Whilde
---