Get The Turkey Out....Or Not
When the leaves begin to fall, Americans prepare for the holidays. Soon the delicious aroma of candy canes and sugar plums will go throughout the house. However before that, United States citizens must defrost the turkey first. 
With Thanksgiving nearing, let's prepare the potatoes to mash and marinate the turkey. Even so, not everyone eats turkey or mashed potatoes on Thanksgiving. 
Every culture and community cooks differently depending on where they come from. Furthermore, their interpretation of Thanksgiving can be different.
The Traditional Feast for United States Americans
Let's start off with the Caucasian or white community. The main course for the traditional American Thanksgiving is always a juicy turkey. Some traditional side dishes include mashed potatoes, potato salads, squash and green bean casserole.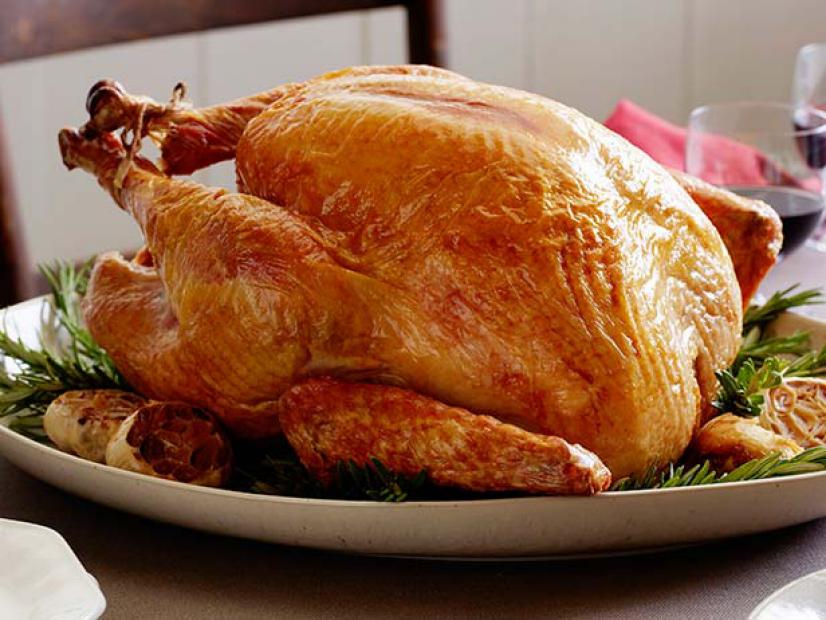 When the main feast is over, focus quickly shifts to the dessert. Traditional Thanksgiving desserts usually involve a pumpkin to create delicious pumpkin pie or pumpkin cheesecake.
Another delicious dessert is apple or sweet potato pie. National Geographic for Kids states other foods such as "cranberry sauce", "stuffing" and "cornbread" (National Geographic).
Not everyone's Thanksgiving message is the same. Conforming to an Instagram follower I interviewed, she stated, "[Thanksgiving] is a day to reflect on the year prior and give thanks for the positive things" (Kathleen).
The meaning for Thanksgiving for some people in this community is not only to give thanks to their family members but to be thankful for what the year has given them.
Soulful Foods within the Black community
The African American community culture tend to celebrate Thanksgiving with slightly different dishes; soul foods!
According to West, a teacher I interviewed, "Soul food is always a huge thing in the African-American house. You can have anywhere from 3 to 4 different meats. Turkey, ham, beef brisket, and catfish can be on the menu. Then you have a ton of side dishes, greens, macaroni and cheese, red beans and rice, potato salad, mashed potatoes, fried corn."
Although there are some common meals such as potatoes and macaroni and cheese, soul food introduces numerous delicious and uncommon foods filled with strong spices.
Another food not mentioned is cheese grits. Jolie Peters, a writer for Delish, listed about twenty soul foods that are included in a traditional Black Thanksgiving dinner, with cheese grits being one of them.
West states "The meaning of Thanksgiving in the traditional African-American house is a time for family and gratitude", (West). Thus, giving the Black community love for the members they have presently. 
A Cuban's Thanksgiving Narrative
From Soulful cuisines, let's move onto the Hispanic cuisines. To begin, since I am Cuban, I will write about what my family generally cooks for Thanksgiving.
My family always includes rice in their dishes whether it be Congris, which is black bean rice or arroz imperial. Similarly, my family would have three different types of meats such as a turkey, roasted pork, ham and chicken.
Our side dishes are the same as any other community, which includes mashed potatoes or a tambor de papa (Shepherd's pie). We would sometimes have either Cuban tamales or boiled Yucca. Our Thanksgiving tradition is to go around the table and say something that we are thankful for before eating. It would always be how we are thankful to be alive and healthy. 
Other Traditional Thanksgiving Hispanic Foods
Many Chicanos cook tamales, and soup like meals like pozoles. A popular Mexican drink that is common during Thanksgiving is champurrados, which is hot chocolate made from atole, a corn based substance.
Another popular Hispanic meal are arepas from the Venezuelan community. Jason Sheehan, a writer for Philadelphia Magazine, included another Venezuelan thanksgiving meals such as "cachapa" and "Andes Style Hot Chocolate." Hispanics are family oriented people, so regardless of what Hispanic country the community is from, the meaning for thanksgiving is always family.

Lumpia Time: Filipino Thanksgiving
Let's explore the Filipino community and their traditional Thanksgiving foods. According to another teacher I interviewed, "If I celebrate with my extended family, they make lumpia, kare-kare (a Filipino dish made with peanut sauce), poke, pork adobo, and pancit." (Cornelio).
Many cultures like to have their own soup included in their meal, with kare-kare being a Filipino's go-to stew for the holidays. Amanda McArthur, a blogger for Sweety High, also gives a list of yummy Filipino foods, and gives information on various Filipino dishes, "Pandesal is a Filipino bread roll that's soft and sweet....Bibingka is a rice cake that combines rice flour and coconut milk to create a sweet, slightly spongy dessert." Cornelio states "The meaning of Thanksgiving is to take a moment in life to hang out with your friends and family and cherish the relationships that you have with one another."
Many Filipinos value the relationships that they have made with their peers and family members.
The True Message is the Same
Although every family celebrates it differently, the themes of Thanksgiving remain the same.
It is a special time of day where families get together to celebrate a year's worth of accomplishment, thanks, respect and eat as much as they want without any remorse.
In addition, for every community, it is a day where families rejoice with their loved ones furthering developing their bonds. 
Written by Anthony Ruiseco
References
Kathleen, Kira. Interview. Conducted by Anthony Ruiseco, 24 November 2020.

Melveen, Conrelio. Interview. Conducted by Anthony Ruiseco, 24 November 2020.

West, Robert. Interview. Conducted by Anthony Ruiseco, 24 November 2020.
---