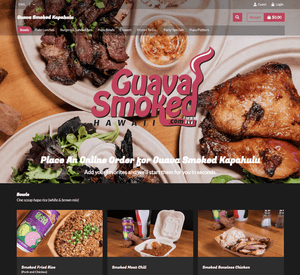 Basic Functions of an Online Food Ordering System
Whether you're a budding or existing restaurateur, manager, or owner, you may already know how important it is to have an efficient and effective online food ordering system to succeed in business. The problem is finding the right platform and getting started.
You may not have time to build and design a dedicated website, implement a secure purchasing system, and deal with the guesswork in creating a customer database. In that case, you can always refer to custom turnkey online ordering solutions.
How to tell if it's the right platform
Explore the basic functions of the online food ordering system to determine if it's right for you. Here are some things to consider:
Simple Design 
Less is more is a proven design principle that applies to online food ordering systems. Consider creating a website with a minimal number of pages. The website should communicate essential information about your restaurant and have a link or tab to your ordering system.
Make sure your customers can easily find the link or tab at first glance on your page. Also, avoid cluttering the page with links, banners, or advertising so customers won't be distracted.
Customers want learn about your restaurant easily. Don't over complicate their decision making!
Number of clicks
Customers have a better user experience when they spend less time clicking or tapping around your ordering system. Determine the number of times customers must click a mouse or tap their touchscreen to place an order. Keep the number of clicks or taps minimal so as not to overwhelm them with unnecessary steps.
Consider inviting customers to create an account so your online food ordering system can suggest their favorite orders and information. Allow them to simply re-order items they have already purchased from you! Customers are creatures of habit, and most times will order the same items over and over. Reduce the time it takes to re-enter details like their name and delivery information.
Fast loading times
Your online food ordering page must load quickly. Animated interfaces may offer an entertaining and high-end feel to your system, but they could annoy hungry customers who want to order immediately. Keep it simple and optimize your images and menus for speedy loading times.
An online food ordering system that is web-based will increase your sales, grow your customer base, and enable customers to order what they love quickly and easily. It should also allow you to accept bookings for pick-up, pre-orders, reservations, and deliveries.
Our online ordering system is simple and easy to use and starts at only $95 a month. 0% commission, along with all the basic functions listed above, comes standard with your system. We'll even create a simple website to attract customers at no extra charge! Give us a call at (877) 762-1512 to learn more!
---